One-two-five was founded by Jane Ravenshaw to take customer centricity beyond marketing or CRM to every function of the organization; using the common foundation of measurement to link the voice of the customer to the work objectives of employees.
The one-two-five business model is an innovative business model: a network of senior consultants and partnerships with specialized expertise that is engaged when needed at a cost that's right. There is no bench of up-selling and cross-selling consultants, just specialists to help you transform into an intensely customer-focused company. We practice what we preach; our operations are aligned with our philosophy.
This network has the expertise to lead your team through the transformation, while ultimately letting you run your own business consultant-free. We leverage your existing talent, help you acquire new talent and work with HR on the most effective training, rewards and recognition programs.
Our Promise: We will increase your revenue by working through a cost effective 5-step process to focus your organization on the customer.
Meet the Experts
Industry Experts ready to break down the silos of your organization to optimize the customer experience.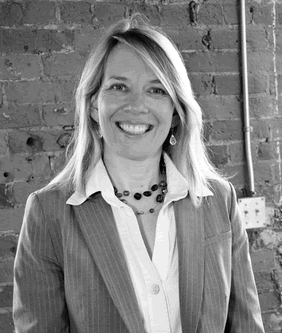 Jane Ravenshaw, President and Founder, one-two-five inc.
After 11 years with a marketing agency, where she was the Chief Operating Officer, Jane recognized the future of customer relationship management (CRM) includes the customer experience in every interaction with the brand. As an expert in customer engagement, she began directing her passion toward an "outside-in" customer centric approach to developing holistic business strategies and employee engagement. One-two-five was born.
Jane's diverse background enables her to master the complexity of evolving into a customer centric organization, end-to-end. Trained as an industrial engineer with a Masters in Management Science, she has acquired expertise in technology and analytics, and is a PMP certified project manager.
A recent Certified Executive Coach, Jane has been recognized throughout her career as having a magnetic energy that aligns employees to the organization's vision. She enjoys developing high performers to reach their leadership potential. With her remaining energy, Jane trains and competes nationally as a cross-country skier, channeling the same goal-focus into her athletic pursuits.
Ian Mosley, Customer Analytics
Ian has devoted his career to applying customer insight gained through research and customer data to impact customer experience on a broad scale. With potentially millions of customers, the constant challenge is to treat each customer as an individual. Using neural networks, hierarchical partitioning, logistic regression and discriminant analysis, Ian has been able to develop methodologies to create optimal experiences for customers, both for initial communication, and retention. Ian has specialized in direct marketing, customer segmentation, response (product) measurement, and location analytics.
Including work at Transitions Optical Inc, Cineplex Entertainment, Nissan, Pitney-Bowes Software, and TD Bank, Ian has delivered targeted, customer responsive, solutions with customer loyalty the consistent objective.
Bob Izsak, Business Process Improvement
Bob specializes in business process redesign to improve operational efficiency for more effective customer experiences. A Professional Engineer with an Ivey MBA, Bob frequently uses technology as an enabler.
He has consulted with Pitney Bowes Digital Cement, ISECO/Work Authority, WPP Blast Radius and The Marketing Store. Bob has also served as a Global Director with Deloitte Consulting, where he managed operations in Europe, Australia, Japan, U.S. and Canada.
Manny Alvarez, Customer Care
With more than 17 years' experience in the contact centre and customer care field, Manny has a track record as a strong leader, well-versed in the start-up and management of full-service multimedia customer service divisions. He has developed successful employee retention and customer experience programs.
Fluent in Spanish and English, with a background in operating financial, automotive, technical and telecommunications customer service centres, he has worked with Apple, McDonalds, Nissan, Transitions Optical, Western Union, Federal and Provincial governments, Logitech and The Brick.
Pierre Seguin, Customer Technology Solutions
A technology and product innovator, Pierre has 18 years of customer engagement experience. He has led major marketing programs, designing and implementing enterprise technologies to support them, and used his extensive systems knowledge and advanced strategy expertise to develop effective technology road maps. Currently completing his MBA in Innovation Leadership from the University of Fredericton, he is PMP certified project manager with experience in SDLC and Agile methodologies.
Fluent in French and English, Pierre has worked with Corby Distilleries, Enbridge, General Motors, McCain, McDonalds, Nissan, RBC, Rogers, SABIAN and Transitions Optical to align technology initiatives with customer experience.
Barbara Morris, Employee Engagement
With more than 15 years' experience in employee engagement and leadership development, Barbara brings a deep understanding of change management and communication to facilitating the success of individuals, teams and the bottom line. Using a holistic approach, Barbara integrates the most advanced tools and techniques to engage employees and accelerate performance.
A trusted advisor to C-suite leaders of multinational corporations, entrepreneurs and front-line managers, Barbara is a Certified Professional coach and is working on a Masters in Leading Innovation and Change from York University.
Partners